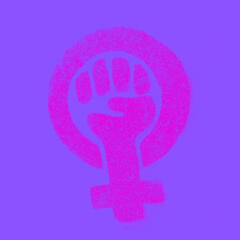 Fandom For Choice zine
A multi-fandom zine to support reproductive justice, abortion access and bodily autonomy by raising money for local abortion funds.
---
About
Fandom for Choice is a cross-fandom zine dedicated to reproductive justice and abortion access. In the wake of the decision overturning Roe V. Wade, it's more important than ever that we use every resource to help protect abortion access for the most vulnerable. This is one way fandom can give back.The zine itself will feature fan art and fan fiction from any and all fandoms, featuring the color purple (which is commonly associated with reproductive justice). The works can also incorporate the optional themes of bodily autonomy, reproductive freedom, and choices.We especially encourage works from and/or depicting those who are often decentered in the reproductive rights conversation: queer folk, people of color, disabled folk, etc.All proceeds will go to the National Network of Abortion Funds, which splits donation between over 80 local abortion funds all across the country. This money will directly aid people in traveling to and accessing abortion care.
FAQ
What is a fanzine?
Fanzines are independent publications created by fans of certain arts, media, etc. Zines like this one are created by groups of artists and writers coming together to share their love of fandom and art, and to raise money for a special cause.
What will be in the zine?
The zine will feature fan fiction, fan art and essays from across fandoms.+ Full color artwork, single and double page spreads.+ Fiction of up to 2.5k words.+ Essays of up to 3k words on reproductive justice, bodily autonomy and related topics.+ Possibly merch to accompany the zine, such as stickers, pins, charms, etc.We may also include helpful resources for accessing reproductive healthcare and for organizing around these issues.
Who can apply?
Anyone artist or writer from any fandom can apply. We especially encourage applications from smaller fandoms, and from anyone from a marginalized identity that is frequently left out of the reproductive justice conversation.
What kinds of content is allowed?
Content in the main zine must be SFW, which can include nudity or blood, but not explicit sexual content or extreme violence. Each piece should incorporate the color purple, and can choose to incorporate the optional themes. Otherwise, any kind of content will be considered.A nsfw add-on will also be produced to accompany the zine for those who want it. More extreme or challenging content, explicit sexual content, and gore will be confined to this add-on, which is restricted to contributors 18+.
What charity will the zine benefit?
All proceeds from sales of the zine will benefit the National Network of Abortion funds, which splits funding between more than 80 local abortion funds. You can learn more or donate today here.
How will contributors be compensated?
Contributors will recieve a physical and digital copy of the zine and, if funding permits, any merch that accompanies it. The rest of the proceeds will benefit our chosen charity.
Can I contribute anonymously?
Contributors can submit their work under any name they choose, including pseudonyms, and we will ask permission before sharing or tagging any social media.
Other questions? Contact us via email or social media, links below!
Schedule
| Step | Dates |
| --- | --- |
| Applications | July 1 - July 26 |
| Results Sent | August 1 |
| Check In #1 (Concepts) | September 12 |
| Check In #2 (25%) | October 10 |
| Check In #3 (50%) | November 14 |
| Check In #4 (75%) | December 5 |
| Final Check In (100%) | January 23 |
| Last Chance Submissions | January 30 |
| Preorders | February 2023 |
Mods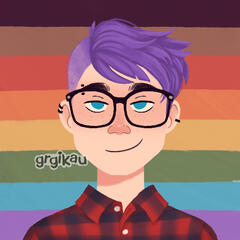 VESPER (VES)
She/They, Publishing and FinanceMod Ves is a 13-year publishing veteran who works for the government in her day job. Feeling wrathful and a little lost after the overturn of Roe, they conceived of this zine as a way to use their publishing experience to give back to an important cause.She will be handling design, graphics, finance, fulfillment and shipping.
DEMYRIE
She/They, Email and FinanceMod Demyrie has almost twenty years of experience participating in and organizing fandom projects. She's also a published author, a fan, and a reproductive justice advocate. They're excited to help bring this project to fruition in between protest at SCOTUS.She will be handling email communications and pitches, as well as helping with finance and shipping.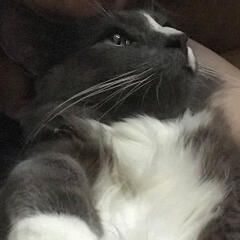 VAMPIRE_
GOTH_GIRL
She/They, Communications and DiscordMod Snow joined the team as Discord Mod during a period of challenges for the zine, and became so indispensable with her hard work that she graduated to full Mod.She will be handling the Discord and facilitating contributor communications, as well as helping with strategy and planning.
Details for Contributors
Themes
+ Our main theme is purple, a color attached to reproductive justice. It's up to you how much or how little you feature this theme, but we would like every piece to include it in some way.+ You may optionally include themes of bodily autonomy, reproductive freedom, choices, etc.+ You don't need to feature any of these themes but as they represent the heart of our zine, they're a good starting point to think of when creating for your piece. We also strongly encourage featuring characters representing groups most affected by reproductive justice issues and often overlooked, such as: queer folk, people of color, disabled folk, etc.
Artist Specs
+ Full color+ You can choose a single or double page spread+6 x 9" with a .25 inch bleed where applicable. Final piece should be CMYK 300 dpi.+ Up to 2 pieces, one for the sfw zine and one for the nsfw zine (or, if you're not participating in the nsfw section, two for the sfw section).+ Please designate one piece as your main piece in case you run out of time.
Writer Specs
+ Max word count of 2.5k+ Min word count of 1k where possible, though the mods are always willing to be lenient on piece by piece basis.+ Some leeway will be allowed, though try to keep to the max count.+ Up to 2 pieces, one for the sfw zine and one for the nsfw zine (or, if you're not participating in the nsfw section, two for the sfw section).+ Please designate one piece as your main piece in case you run out of time.
Content Guidelines
+ Sfw Section:- Nudity & blood are allowed to the degree you would find in the average museum (we'll determine the line on a case by case basis if necessary).- Explicitly sexual content & extreme violence are not allowed.- Basically anything else goes, given you could give your piece an M or below rating, and that it doesn't go against the basics of our theme or include hate speech.- Please talk anything else your unsure about/specifics with the mods.+ Nsfw Section (adults only):- No restrictions on content, with the exception of content like hate speech or anything that goes against the themes.
Communications
+ All official communications will come through email and most will be mirrored on twitter. The best way to get in contact with the main mods is through the zine email address, but we also routinely check the zine twitter DMs. Our personal DMs are available as well, but checked less frequently.+ You can also ask questions and chat in the Discord, and the mods stop by at least once a day to check on any questions (though it's always helpful to tag us into anything urgent). If you missed the Discord invite, let us know and we'll send it to you again.